1

Install and upgrade

2

About Zsite

3

How to use Zsite

4

System Maintenance

5

Customization

6

Zsite Cloud
Basic settings
2016-08-25 09:43:38
tengfei
9735
Last edited by Zeze on 2018-08-07 15:34:16
The basic information of a website includes the name of the site, slogan, description, registration number, etc. You have to set that information before you create a website.
Go to "Set"-> "Site"->"Basic settings".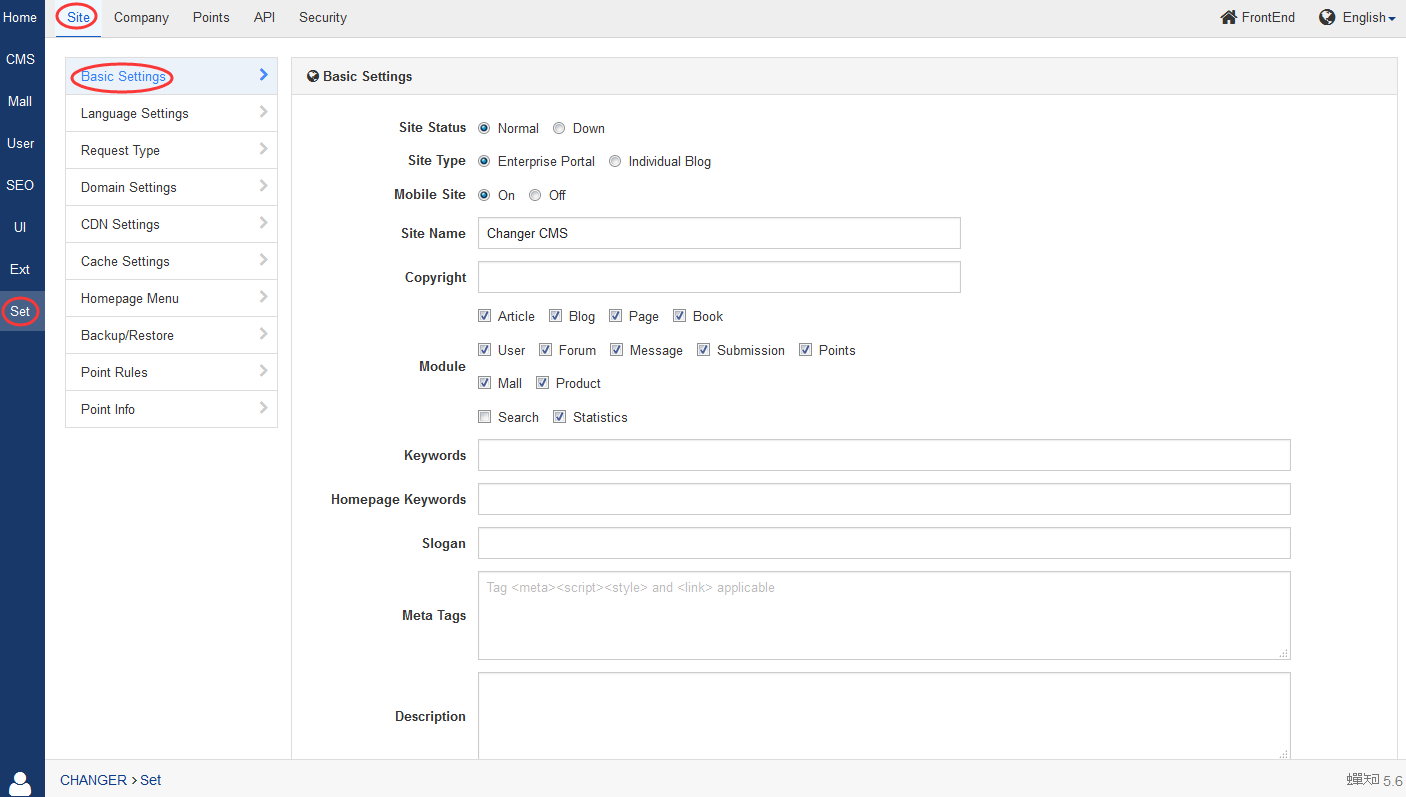 Note
Keywords are very important, because it is the main push word. Please set the keywords properly.
Slogan describes what the site is for and it will be shown in the center of the header.
Site description will show in the meta tab of the header, so it is also very important.
Meta tags have tabs like <meta><script><style><link>.