1

Install and upgrade

2

About Zsite

3

How to use Zsite

4

System Maintenance

5

Customization

6

Zsite Cloud
Basic settings
2016-08-25 09:44:51
tengfei
8432
Last edited by Zeze on 2018-08-09 17:23:49
Zsite 4.3 Beta+ has security settings. You can do basic security settings, attachment settings, and sensitive term settings. Let's see how basic security settings are done.
Go to " Set"->" Security", you can set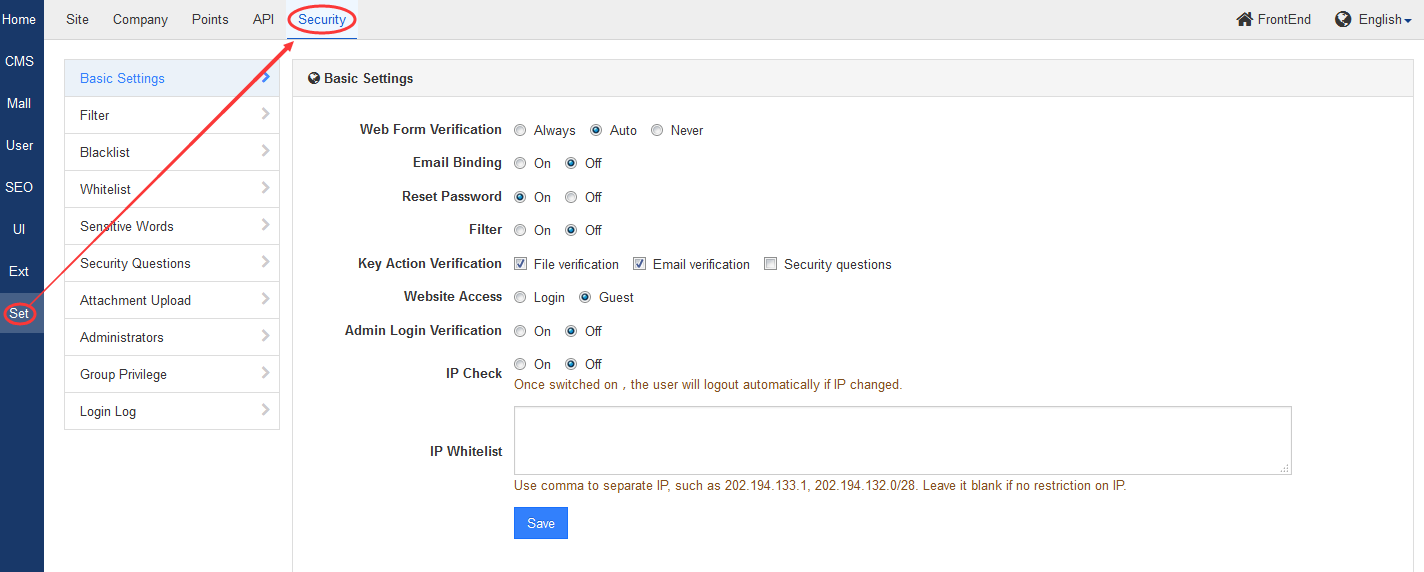 security code verification
verification for key actions

whether login is required to view your website
whether verification is required when Admin logs in
whether check IP address when one logs in backend
Attachment Upload include,
whether members can upload an attachment to your website
which format can be uploaded to your website

Sensitive Words setting means whether sensitive words will be detected and filtered.