1

Install and upgrade

2

About Zsite

3

How to use Zsite

4

System Maintenance

5

Customization

6

Zsite Cloud
Submit an article
2016-08-25 13:29:13
tengfei
6987
Last edited by Zeze on 2018-08-02 10:45:32
Zsite 4.6+ has submission which means users can write an article and submit to your website.
1. Go to " Set"->" Site"->" Basic settings". Check "Submission".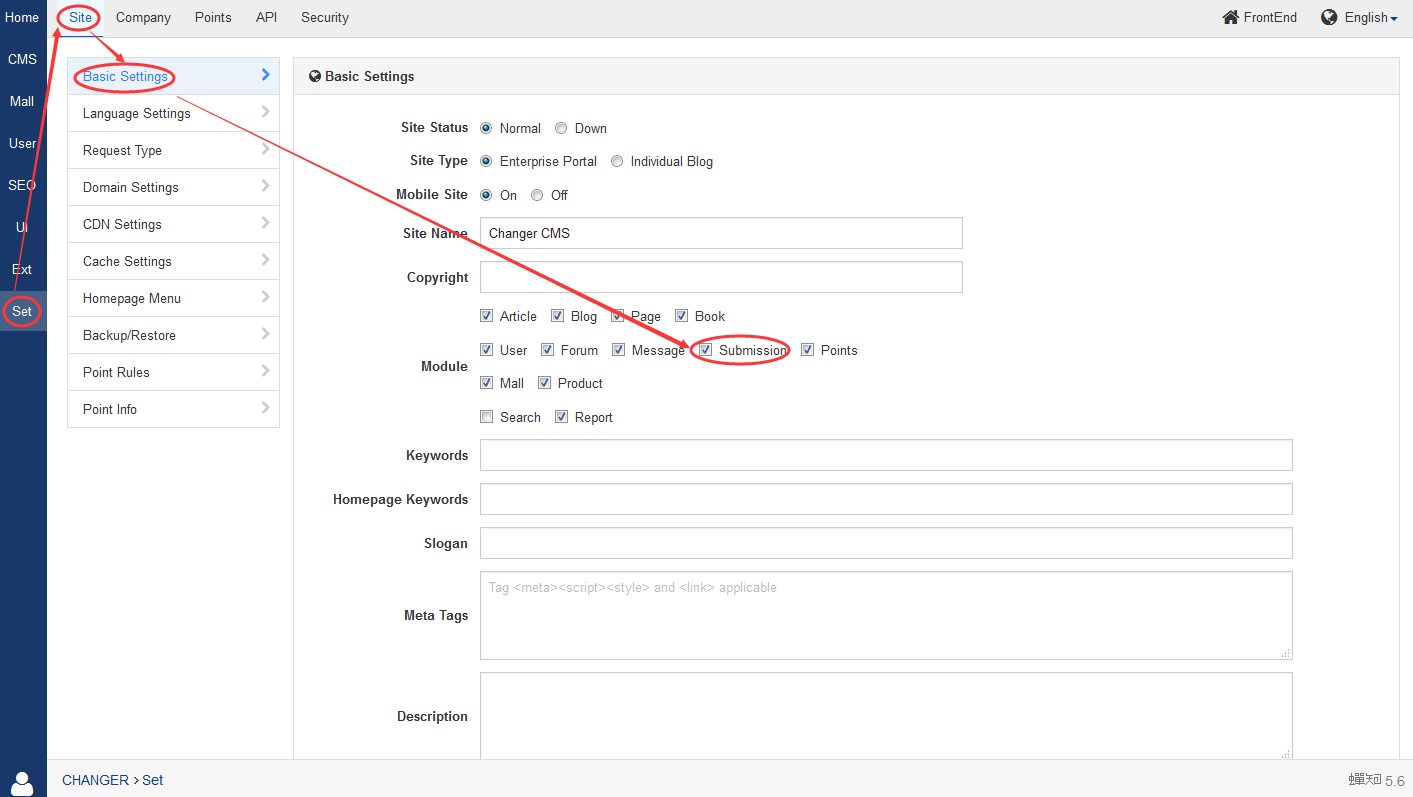 2. Once checked, " Submission" will show on users home by login their accounts. Please note that you have to switch on User feature at the backend to activate "Submission".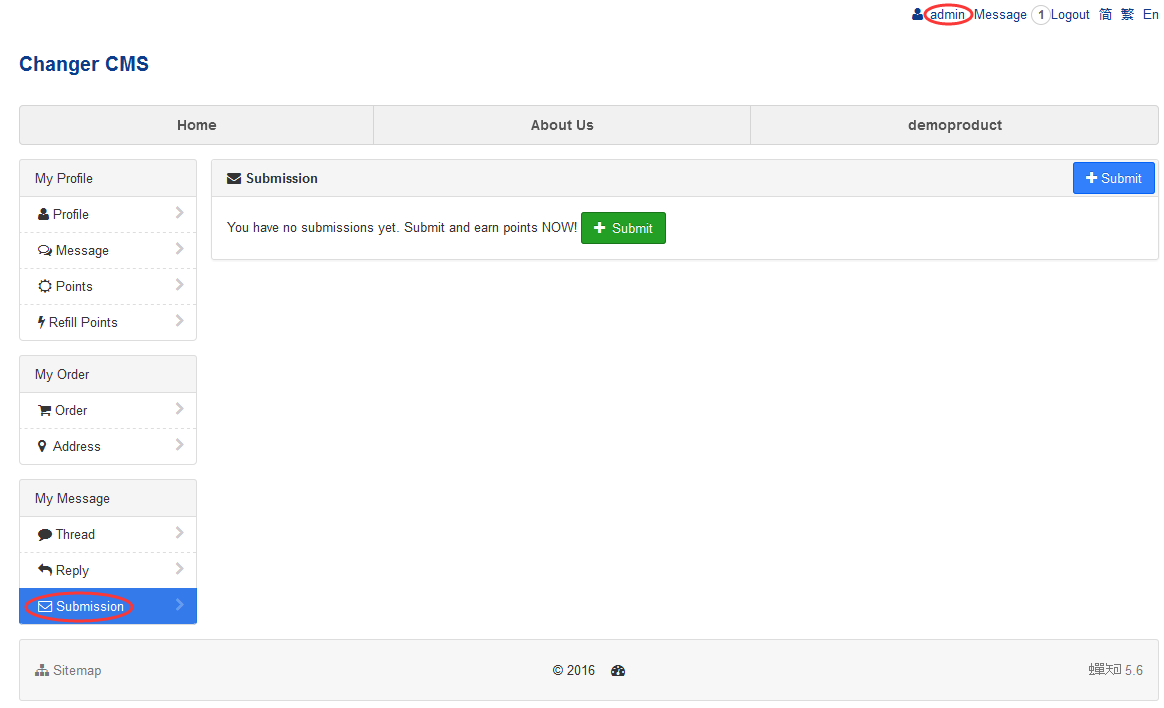 3. Click " Submit", you will see a page to write your submission. Select the source for your submission. If it is from a website, you can add the link to it. Click "Submit" to finish your submission.
Once submitted, you can see you it in " Submission" and its status can be seen here, and you can edit/ delete it.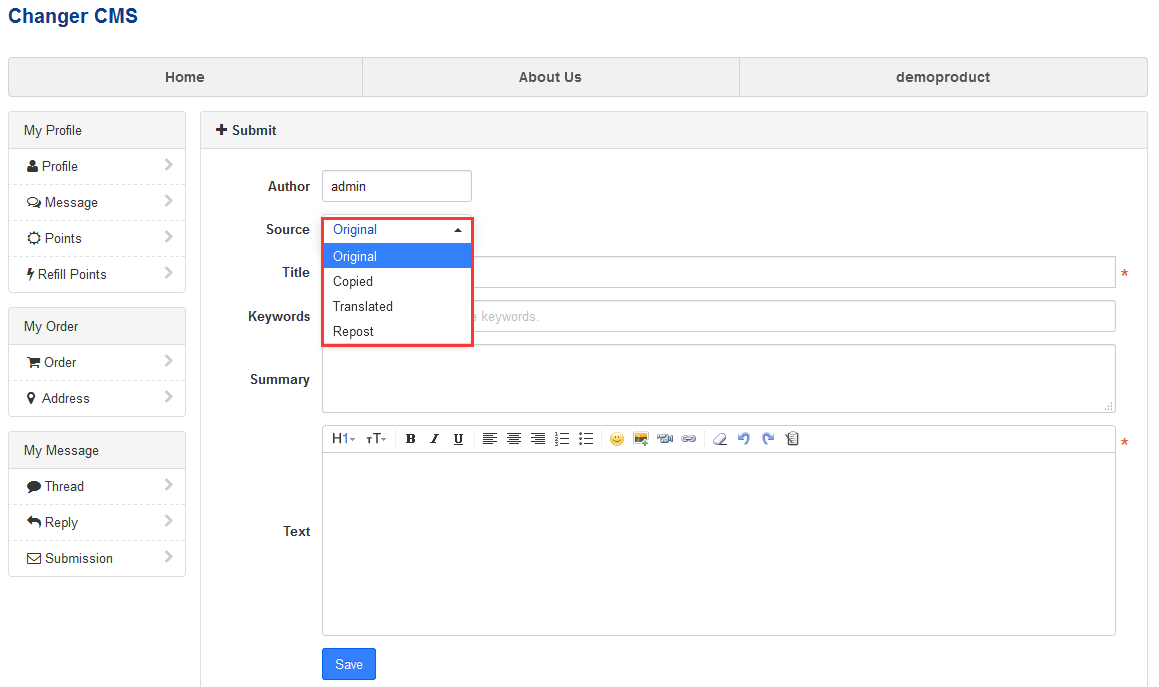 3. Website administrator can go to " CMS"->" Submission", Admin can review and delete users' submission at the backend.

Click " Review", Admin can either Pass or Reject the submission. If Pass, admin can add this submission to the related category.

4. Users can see the status of the review. Once the submission passed the review, users cannot edit/delete it. Rejected submissions can be edited/deleted.