1

Install and upgrade

2

About Zsite

3

How to use Zsite

4

System Maintenance

5

Customization

6

Zsite Cloud
Facebook
2018-08-08 14:22:16
Jon
6030
Last edited by Zeze on 2019-01-17 14:01:48
1. Sign up and sign in Facebook
Go to https://developers.facebook.com/ to sign up a developer account.
2. Go to My Apps and Create New App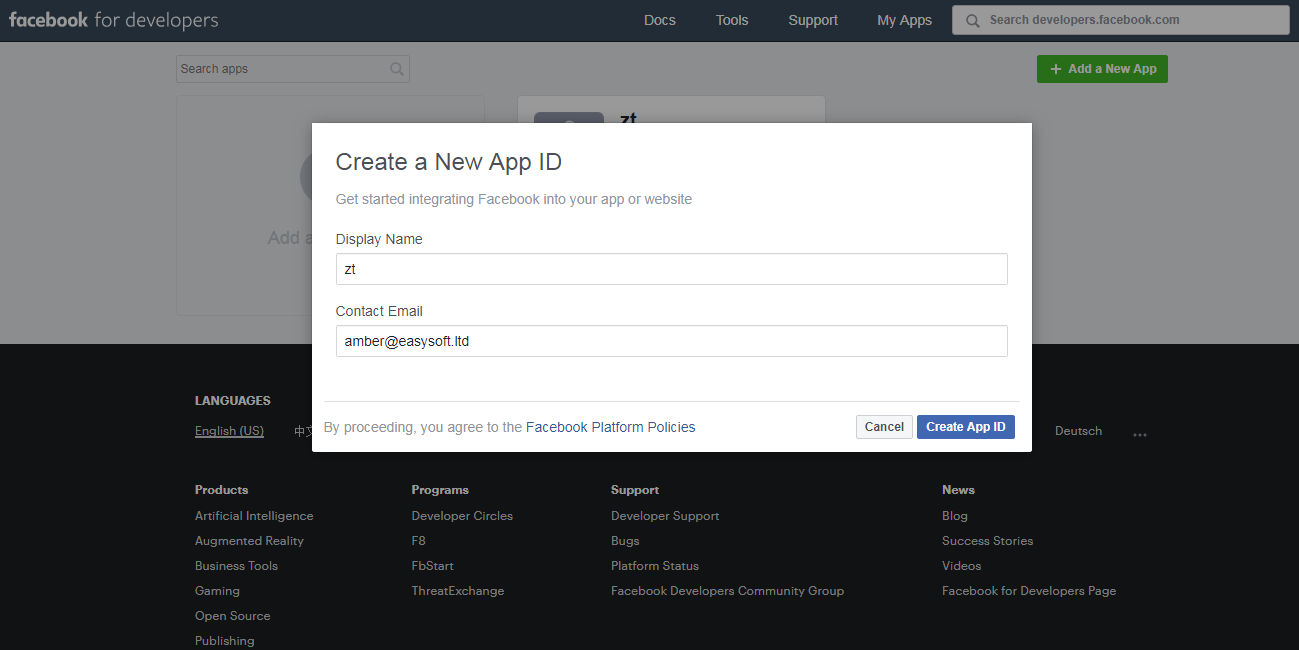 Choose the app you want to add Facebook Login and enter the information of your app.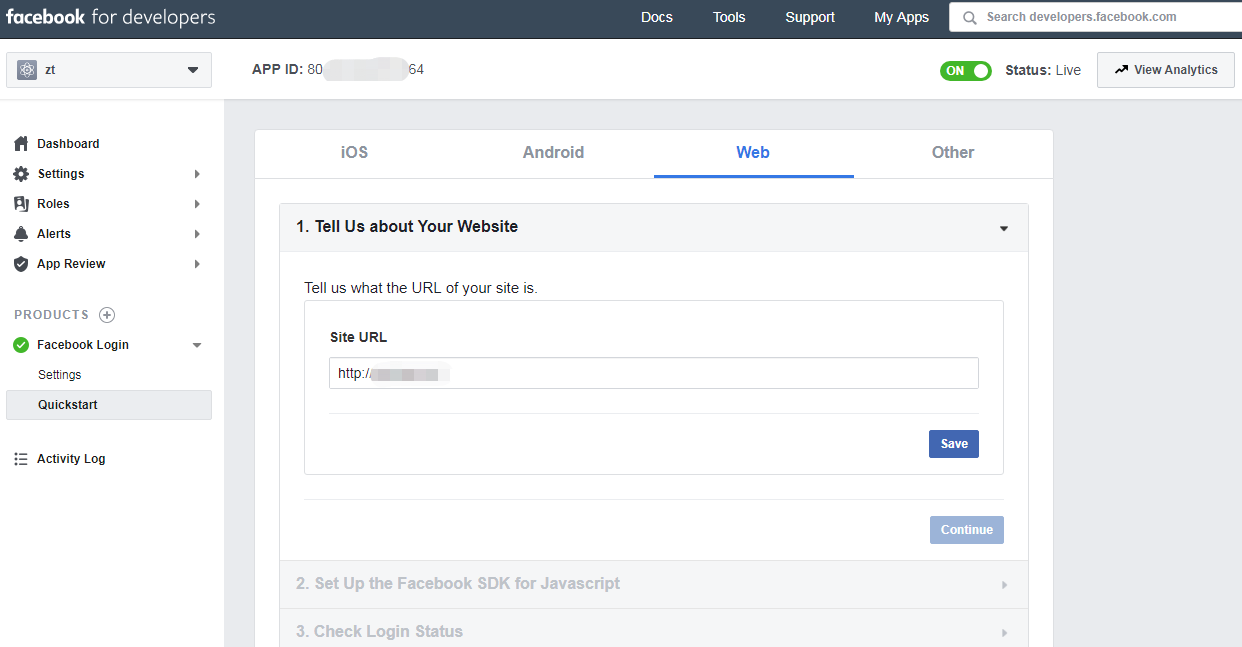 3. Get App ID and App Secret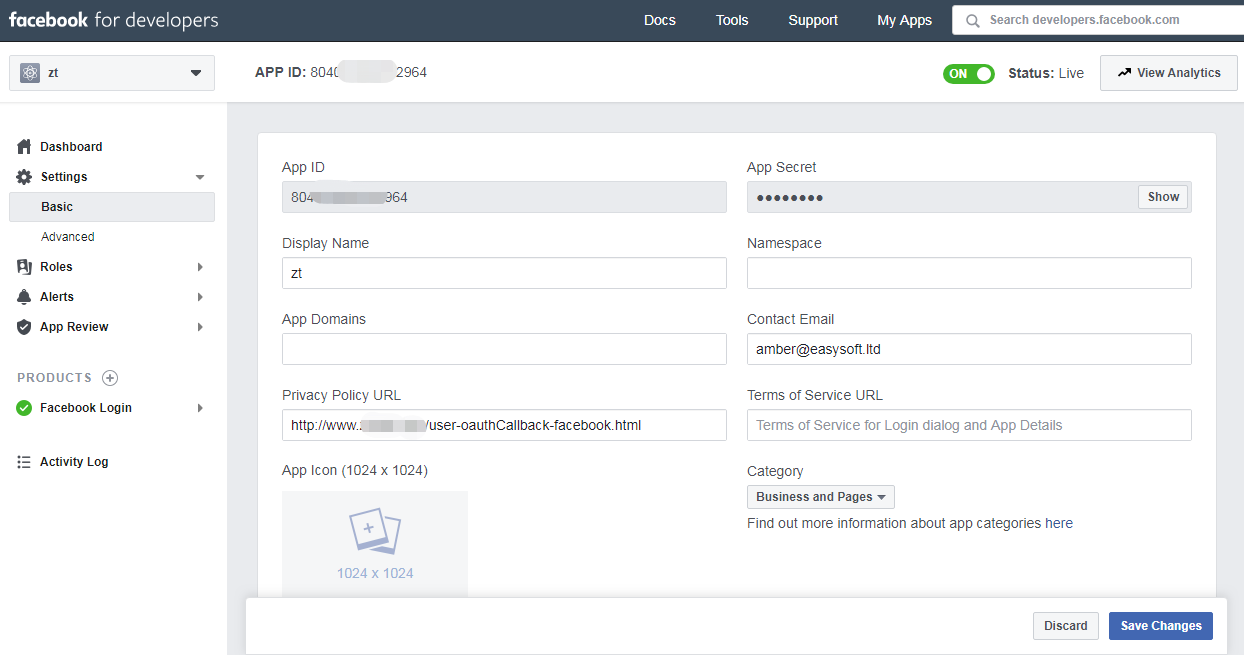 4. Configure at Zsite backend
Click Save and you can log in using a Facebook account.