1

Install and upgrade

2

About Zsite

3

How to use Zsite

4

System Maintenance

5

Customization

6

Zsite Cloud
Board moderator and descriptions
2016-08-25 13:21:03
tengfei
9804
Last edited by Zeze on 2018-08-02 11:06:35
Usually, you will have to add descriptions and board moderators for your boards, which can be done via "Edit".
Login Zsite backend with your admin account. Go to User-> Forum-> Board and click " Edit".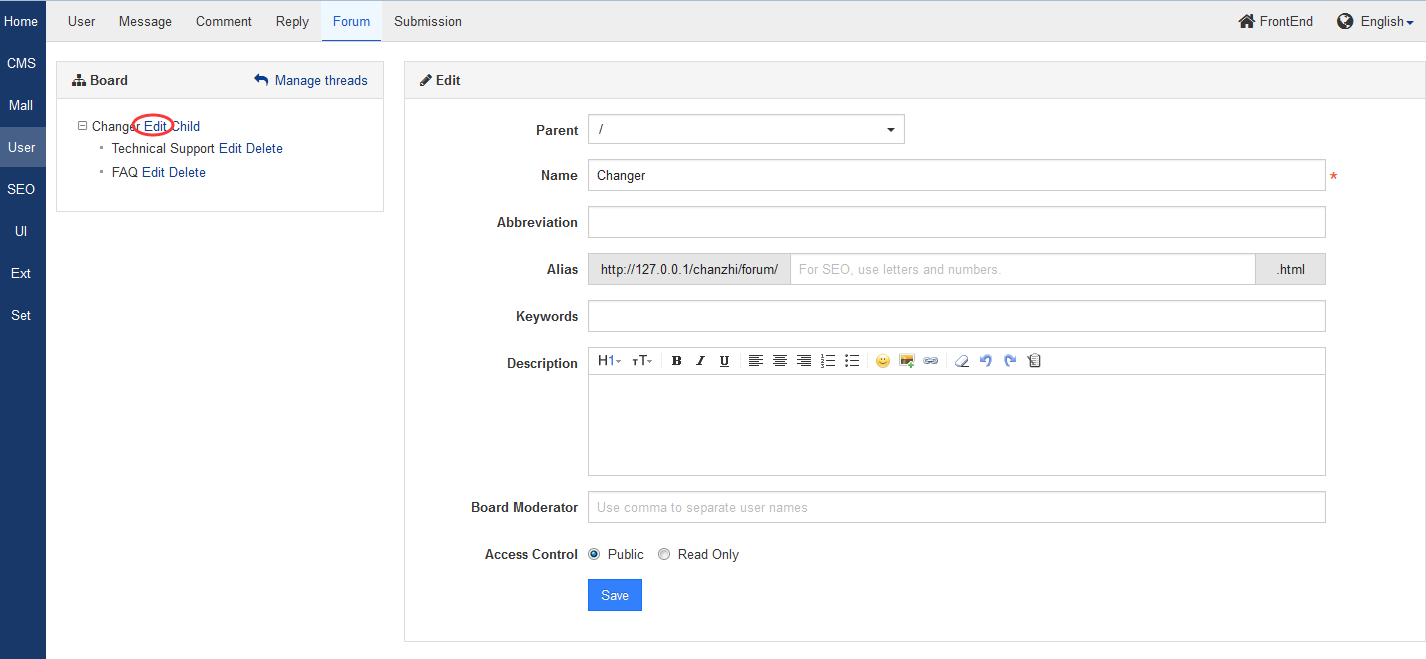 Select a child board and add descriptions.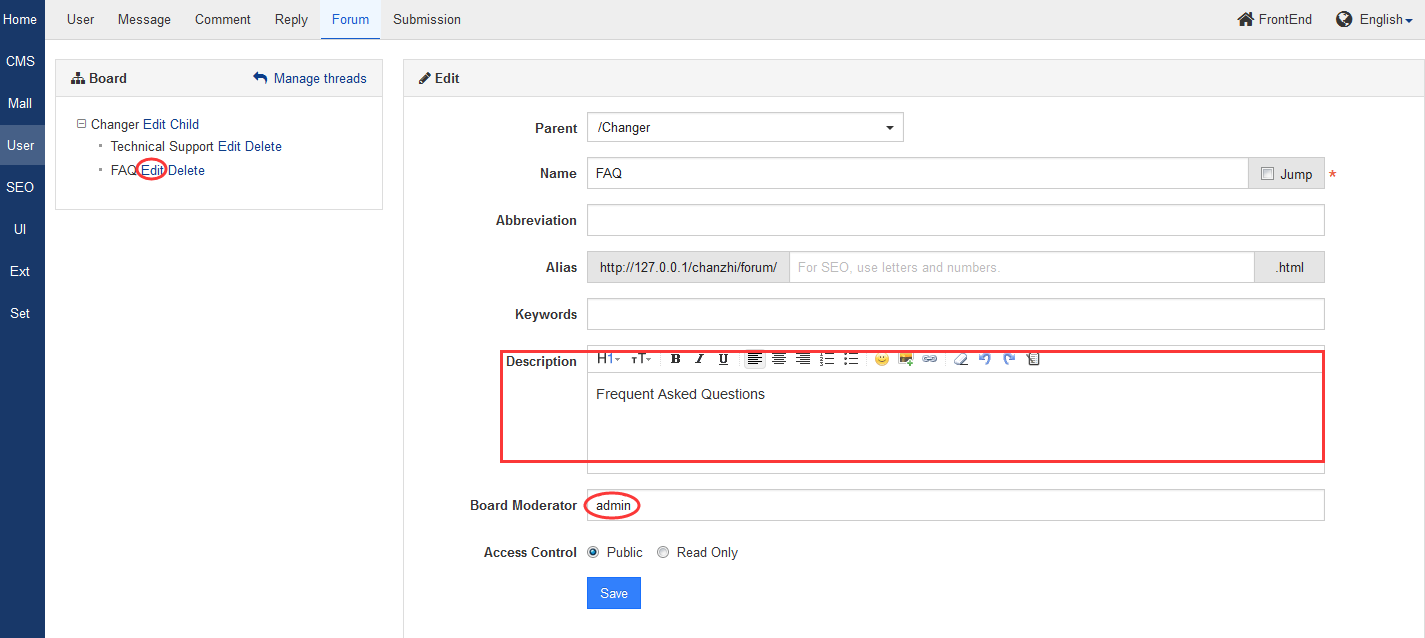 Boards on your website will show BM and descriptions.